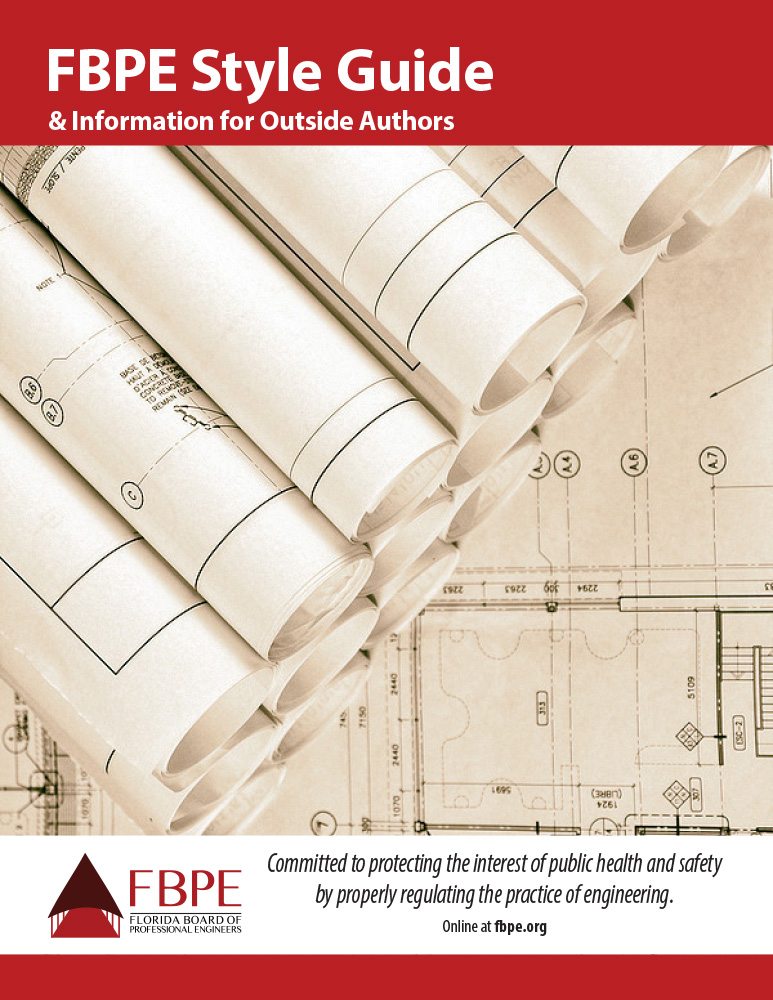 The goal of the Florida Board of Professional Engineers (FBPE) in publishing its quarterly Connection newsletter is to report on FBPE, FEMC, and Board staff's actions and activities. In addition, the FBPE is now accepting articles from recognized professional organizations and academic institutions wishing to disseminate industry-related information.
Download a PDF copy of the FBPE Style Guide and Information for Outside Authors, or email webmaster@fbpe.org to obtain a PDF copy. To submit an article for consideration, email webmaster@fbpe.org.
Click on any of the images or links below to download that publication.