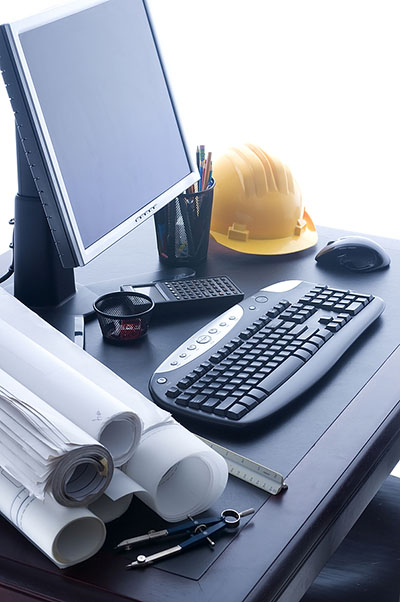 Please be advised that effective March 1, 2015 all professional engineers licensed in Florida are required to obtain a total of eighteen (18) continuing education (CE) course hours in order to renew their licenses. These requirements are officially in effect for the 2015-2017 biennial renewal.
Of the 18 hours, one (1) hour must be related to the Florida laws and rules of professional engineers, one (1) hour must relate to Florida professional ethics, and four (4) hours of area of practice. The remaining 12 hours may be related to any topic pertinent to the practice of engineering.
Up to four (4) hours of the continuing education course hours may be obtained by serving as an officer for a Board-recognized professional or technical engineering society. The required hours relating to Florida law, rules and ethics may also be earned by a PE serving as a member of the Legislature or as an elected state or local official.
Continuing education hours may be earned by presenting or attending seminars, in-house or non-classroom courses, workshops, or professional or technical presentations made at meetings, webinars, conventions, or conferences, including those presented by vendors with specific knowledge related to the licensee's area of practice. Pursuant to Rule 61G15-22.011, F.A.C., only BOARD-APPROVED providers may offer continuing education courses and credit. To qualify as a BOARD-APPROVED provider, a provider applicant must:
Submit an application to FBPE for approval to provide continuing education courses; or
Be registered as a continuing education provider with the Registered Continuing Education Program (RCEP) or the American Council of Engineering Companies (ACEC).
To submit an application for continuing education provider status go to the Provider Application Process & Renewal page under this section or CLICK HERE.
Refer to F.S. 471.017(3) and Chapter 61G15-22 for a full description of the changes related to continuing education requirements for licensed engineers. You can view the statute in its entirety by going to the Statutes and Rules page under the Legal section of our website or CLICK HERE.
CONTINUING EDUCATION RECORD RETENTION RULE FOR LICENSEES
Rule 61G15-22.008, F.A.C., Record Keeping, states that engineer licensees are responsible for maintaining sufficient records demonstrating completion of qualifying professional development hours for at least two (2) licensure cycles or four (4) years.
Pursuant to Rule 61G15-22.006, F.A.C., Demonstrating Compliance,
"(1) In order to demonstrate compliance, licensees must attest to completion of the continuing education requirements upon licensure renewal. The Board will audit at random a number of licensees as is necessary to assure that the continuing education requirements are met.
(2) The licensee shall retain such receipts, vouchers, certificates, or other papers as may be necessary to document completion of the continuing education pursuant to an audit for four years from the date of completion of the continuing education activity."
FBPE conducts a random continuing education verification audit of its licensees in the month of June following a renewal cycle. If you are selected as part of the audit you will be notified by the Board and be required to provide proof of completion of all hours related to your continuing education for that last renewal cycle. If you have any questions regarding record retention of CE hours or reporting please contact the Board office at (850) 521-0500, ext. 113, or send an email to cedesk@fbpe.org.
*** ATTENTION NEW & ENDORSED LICENSEES AFTER APRIL 2015 ***
If you obtained your PE license by examination in Florida AFTER the April 2015 exam cycle, you are only required to pay the fee to renew your license.  You do not need to complete the 18 hours of continuing education for this renewal cycle.  However, effective with the 2017-2019 biennium, you will be responsible for completing your continuing education hours and paying the renewal fee to successfully renew your license.
If licensure was achieved in the State of Florida by Endorsement (Comity) during a current biennium, the licensee shall be required to complete all continuing education requirements and pay the renewal fee.  Please refer to the continuing education requirements for Florida licensees located above on this page.
If you have any questions about renewing your license, please call us at (850) 521-0500, and select "Renewal" to speak to a representative or email us at renewal@fbpe.org.
*** ATTENTION CONTINUING EDUCATION PROVIDERS ***
Effective March 1, 2015, Continuing Education (CE) Providers are required to update their Florida Laws and Rules Applications to include continuing education in Professional Ethics, if the provider plans to teach the one (1) hour of Ethics. Please refer to Section 471.017, F.S. to review the changes to the continuing education requirements for professional engineers, and Rule 61G15-22.001, F.A.C. for continuing education provider requirements for Board approval.
Additionally, the FBPE will not be providing instructions for using the DBPR reporting tool. With the commencement of the CE audit following renewal in 2013, CE providers are no longer required to report CE credits for engineers. Since some providers have elected to report and others have not, it has caused a great deal of confusion for licensees. Therefore, FBPE prefers that no providers report CE credits using the DBPR reporting tool but continue to provide certificates to licensees as required by rule. If selected for an audit of CE, the licensee will provide the appropriate certificate to FBPE.
If you have any questions regarding CE provider renewal, please feel free to contact the Board office (850) 521-0500 ext. 113, or send an email to cedesk@fbpe.org.