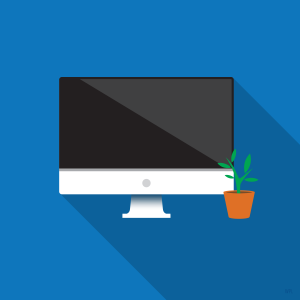 BY SCOTT DRURY, PE
Working remotely used to be considered a company perk or a privilege for a select few. The coronavirus and resulting COVID-19 disease has affected many people's day-to-day work environments. Even though many engineering services were deemed "essential," the need to work from home also became "essential."
Restrictions on travel, the closing of daycares and schools, and quarantining requirements caused a rapid change to the workforce; instead of working at their offices, people were now working from home in their living rooms, bed rooms, dining rooms, and on kitchen counters.
However, working from home has changed the professional work dynamic that we have been accustomed. It was just… different. The person sitting next to you may be doing second-grade math or eighth-grade English while your significant other or roommate is on a conference call in the kitchen, and a virtual ballet class is going on in the living room next to you.
More flexibility in work hours was needed in order for people to finish all their work on time, with reduced interactions between coworkers. Truthfully, I am inspired by the patience and flexibility that everyone has had to learn during this time.
As these temporary lockdowns are lifted and the return to "normalcy" is underway, much of the work dynamic has forever changed. According to various surveys, a majority of workers want to keep working remotely. Many people think their productivity was improved because there were less distractions, while others think they are more efficient because they are more concerned with completing deliverables rather than just putting in hours.
Many employers are trying to figure out the appropriate long-term strategies to retain employees and keep their businesses going with a new expectation that working remotely, at least part of the time, should be a standard benefit.
A Couple of Concerns
So, how does this affect professional engineering in Florida? At least a couple of concerns are obvious: maintaining responsible charge, and supervision and training of engineer interns.
Rule 61G15-18.011(1), Florida Administrative Code, defines responsible charge as:
(1) "Responsible Charge" shall mean that degree of control an engineer is required to maintain over engineering decisions made personally or by others over which the engineer exercises supervisory direction and control authority. The engineer in responsible charge is the Engineer of Record as defined in subsection 61G15-30.002(1), F.A.C.
The rule does not prohibit working remotely. It elaborates further in subsection 61G15-18.011(1)(a)1, F.A.C., (emphasis added) to clarify that the degree of control necessary for the Engineer of Record shall be such that the engineer:
personally makes engineering decisions or reviews and approves proposed decisions prior to their implementation, including the consideration of alternatives, whenever engineering decisions which could affect the health, safety, and welfare of the public are made. In making said engineering decisions, the engineer shall be physically present or, if not physically present, be available in a reasonable period of time, through the use of electronic communication devices, such as electronic mail, videoconferencing, teleconferencing, computer networking, or via facsimile transmission.
Until recently, many engineers have been used to working physically alongside the technical personnel under their responsible charge in a typical office environment. Remote working has changed the dynamics of the typical everyday interactions with technical personnel.
This just means the Engineer of Record may need to adapt some of their typical control measures in order to maintain the same degree of control necessary to be in responsible charge. Spending some time thinking about how the interactions have changed, and what procedures/policies may need to be updated is a good first step. A critical evaluation of the strengths and weaknesses of various team members, as well as your supervision style, has the potential to pay dividends in avoided problems, missed deadlines, unmet expectations, and so forth.
However, the second concern related to working remotely (supervision and training of engineer interns) may be a little more challenging. It is one thing for an engineer to adapt supervision, control, and communication measures in order to maintain responsible charge, but it can be something altogether different to adapt how you help someone prepare to be in responsible charge.
One of the requirements to be licensed as a Professional Engineer in Florida is experience. Chapter 471.015(2)(a)1 and 2, Florida Statutes, requires an applicant for licensure to submit proof to the Board that they have a record of the requisite number of years of experience "of active engineering experience of a character indicating competence to be in responsible charge of engineering." (The requisite number of years is four for those with engineering science degrees and six for those with engineering technology degrees.)
The key point here is that the experience is not simply a number of years, but rather the amount of qualifying engineering experience that demonstrates that the applicant is able to be in responsible charge. This is why the application for licensure includes work verification along with three professional engineering references, each of whom answers questions related to the quality of work, character, and abilities of the applicant.
Interaction With Experienced Engineers
While there are some good online training courses and there definitely takes a lot of personal motivation in the learning process, engineer training still heavily relies on personal interactions with experienced engineers. These interactions are not required to be face-to-face, but they do need to happen.
Keep in mind, people learn in different ways. While some can learn audibly, many are visual learners, and others learn by doing. Some people ask a lot of questions; others need to be prodded to "open up" when they are unsure or confused about something. Unless you are using certain technologies while working remotely, the training experience of sketching something on a white board or sheet of paper and hashing out "why this does or does not work" or "why this way works better than this other way" is much more difficult.
Again, many people like working remotely because they think they are more productive and efficient due to fewer distractions. A litmus test for this would be to evaluate whether this increase in productivity and efficiency is due to either a decrease in new engineering tasks or in asking questions.
When someone is working remotely, the situation can be "out of sight, out of mind." How often do you check in with them to see if they have questions or to help them resolve a problem, or are they checking in less and asking fewer questions? Are you sure they will contact you with a question, or will they muddle through because they "don't want to bother you with a stupid question"? Do you avoid giving certain tasks to remote personnel because it is too difficult to explain it to them while they are working remotely?
Just like the traditional face-to-face training that takes a planned effort on the part of the supervisory engineer, remote training also takes a planned effort (albeit different) to ensure you are challenging your technical personnel and providing them with the tools and resources to help them gain this level of competence, while also maintaining their comfort in what can be a challenging and uncertain work environment.
We are still unsure how the workforce will continue to change given the response to COVID-19 disease or what the new "normal" will look like. And, we do not know how that will affect the profession of engineering. As a mechanical engineer, we could try to analogize this using a simplified view of the second law of thermodynamics: Everything occurring naturally tends to disorder and will remain that way unless we put energy into the system.
In reality, my purpose behind this article is to be both a challenge and an encouragement to everyone. Keep putting the energy in!
If you are not yet a Professional Engineer, make sure you are asking questions, requesting additional engineering tasks, and using seasoned engineers as a resource to gain the competence to be in responsible charge. If you are a Professional Engineer, make sure you keep challenging those under your responsible charge and actively be a resource for them to learn from your knowledge and experience.
Scott R. Drury, PE, is a licensed Professional Engineer in Florida with expertise in both mechanical and fire protection engineering, and is a certified Commissioning Authority (CxA), Certified Firestop Inspector, and LEED Accredited Professional (LEED AP BD+C). He is a principal for H2Engineering Inc. with offices in Tallahassee and Gainesville. He began serving on the Board in February 2018 and is currently its vice chair.