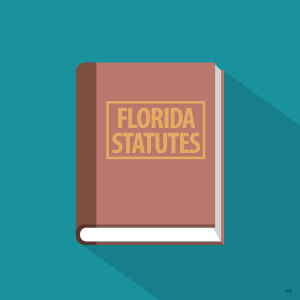 BY ZANA RAYBON, FBPE EXECUTIVE DIRECTOR & FEMC PRESIDENT
As I write this, most everyone in the known world is hunkered down in their homes hoping for some relief from COVID-19, also known as the coronavirus. Our staff continues to work, albeit remotely and on a modified schedule. Nevertheless, we are committed to serving the licensees of this state and will continue to do all we can to complete the work that protects the public's health, safety, and welfare.
Please be aware that due to the current circumstances, FBPE is not able to make any outreach visits and presentations at this time. However, FBPE's outreach presentation can be made available to any college engineering program that needs to get this vital licensing information to its students. Please contact Public Information Officer William Lampkin at wlampkin@fbpe.org if you are interested in using our PowerPoint presentation.
On a different note, the 2020 Legislative Session officially ended on March 19, 2020, and I am happy to report that House Bill 707/Senate Bill 1124, better known as the "Sunset Bill," did not pass. There was a lot of discussion regarding this bill, which would have scheduled repeal of the Professional Engineer license for July 1, 2024, based on "the intent of the Legislature to complete a systematic review of the costs and benefits" of the PE regulatory program. The bill passed the full House but died in messages to the Senate, having not been heard in all Senate committees of reference.
One of the bills that did pass both the House and Senate was HB 1193/SB 474, also called Deregulation of Professions and Occupations. The "Dereg Bill" affects a number of different industries, including engineering, architecture, landscape architecture, surveying and mapping, and geology. The substantive changes related to engineering include:
Amending Chapter 725.08, Florida Statutes, Design Professional Contracts, which limits indemnification to clarify an individual or entity licensed under Chapter 471, F.S., be qualified rather than certified (due to the elimination of the Certificate of Authorization in 2019).
Reducing the number of years that a professional engineer must be licensed in another jurisdiction in order to be deemed to have passed the licensure examinations for a license by endorsement. If such applicant has been licensed in another jurisdiction for:
Reducing the number of members on the Florida Building Commission from 27 to 19. The bill removes the following members:

One member from fire protection engineering or technology;
One member who represents the Department of Financial Services;
One member who is a county code enforcement official;
One member who is a representative of a municipality or a charter county;
One member who is a representative of public education;
One member who is a representative of the Department of Agriculture and Consumer Services' Office of Energy; and
One member who is solely the chair.
All of us here at the FBPE office hope you are staying healthy and safe during this challenging time. If you need anything from us, please feel free to reach out to board@fbpe.org.