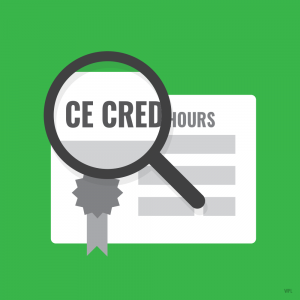 Professional Engineers licensed in Florida should keep an eye on the mail in case you receive a notification that you are being audited for continuing education compliance.
Notification letters have been mailed to over 1,100 randomly selected current and active PEs, and to 64 PEs who were disciplined after being found in noncompliance in 2017.
Florida Professional Engineers must complete 18 hours of continuing education every two years in order to renew their licenses. Part of the renewal process involves the PE attesting to completing the required continuing education.
PEs who receive audit notifications must provide records to FBPE showing that they completed the qualifying professional development hours between March 1, 2017, and Feb. 28, 2019. CE providers are required to provide completion and attendance certificates to course participants, and such records must be maintained by the PE for at least two licensure cycles, or four years.
If you wish to claim CE credit outside of completing coursework (such as teaching, authoring technical papers, participation in professional or technical societies, etc.) and you have questions about what qualifies, please refer to Rule 61G15-22.003-22.004.
FBPE will only contact those being audited if we have not received all of the appropriate documentation.
Of the 18 hours of continuing education needed by PEs every two years, one hour must relate to the Florida laws and rules of Professional Engineers and one hour must relate to Florida professional ethics, both from a Board-approved provider. Four hours must relate to area of practice. The remaining 12 hours may be related to any topic pertinent to the practice of engineering.
For more information, please see Continuing Education Requirements page of this website.