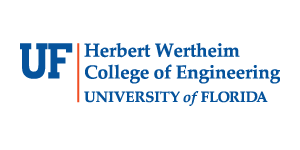 The Herbert Wertheim College of Engineering at the University of Florida houses one of the largest and most dynamic engineering programs in the nation. Curriculum offered across nine departments, 15 degree programs, and more than 20 centers and institutes produces leaders and problem-solvers who take a multidisciplinary approach to innovative and human-centered solutions. Students, faculty and alumni are hailed as New Engineers who aim to transform the way we live, work and play.
The college produces inventions at twice the national average – and startups at five times the national average – for every research dollar spent. Engineering is the largest professional school, the second largest college, and one of the top three research units at UF.
The Herbert Wertheim College of Engineering was established in 1910 with undergraduate programs in civil, electrical and mechanical engineering. Graduate programs were added in 1928.
Today, Gator Engineering, led by Dean Cammy Abernathy since 2009, is an interdisciplinary, collaborative research powerhouse committed to training the next generation of engineering leaders. Curricula are designed to produce highly skilled engineers and provide each student with a broad range of degree and career choices.
The college was named after Distinguished Alumnus Dr. Herbert Wertheim in 2015.
For more information, please visit the college's website.