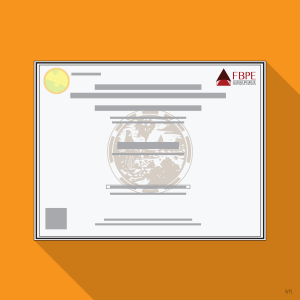 Florida Professional Engineer license numbers have been issued for those who passed the October 2018 Principles & Practice of Engineering exam, and licenses, along with a wallet cards, can now be printed from an electronic file.
To do this, you will first need to locate your PE license number. Visit myfloridalicense.com, click the yellow "Verify a License" button and search for your name. Make note of the license number that appears by your name in the results.
(Some new licensees may not see their PE license number appear. If you are one of those, please call the PE Desk at (850) 521-0500, ext. 115 so that we can resolve the problem.)
Next, you must create an account at myfloridalicense.com, then link your license to that account. Refer to the appropriate steps on the PE License Renewal: Step-by-Step page on our website. (We strongly recommend that you use a personal email address when you create your account, so that you will have access to it should you change jobs. You will be able to add a business email address later to your license information. Also, keep the answer to your secret question simple and one word, then store it in a secure location.)
Once you have linked your PE license, you can request a PDF of your license and wallet card following the steps on our website. The PDF will be generated and emailed to you within 30 minutes.
In addition, a wall certificate will be mailed to new PEs within two to three weeks.
If you have any questions, please call the FBPE office at (850) 521-0500 for assistance.