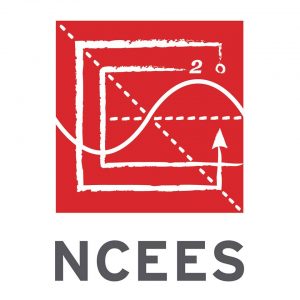 BY JERRY CARTER, NCEES CHIEF EXECUTIVE OFFICER
NCEES staff worked for more than two years to combine many of its online services into one interface that now allows member boards to access exam approvals, license and exam verifications, Records and Credentials Evaluations transmittals, the Enforcement Exchange database, and member board profiles in one place. While that transition was not without difficulties, the new E3 system has made it easier for member boards to access information, and it has significantly enhanced the NCEES Records program by moving it from a system that relied on paper forms and the U.S. mail to a system that is totally electronic.
In addition to taking advantage of current technology, NCEES has implemented new measures to ensure that the information contained in NCEES Records are valid and pertinent. As the former executive director of the North Carolina board, I know the arduous process that member boards and their staff go through to verify that an applicant has experience that is both progressive and relevant to the practice of engineering or surveying.
NCEES Records
Boards that accept NCEES Records for initial licensure:
Arkansas
Florida (engineering)
Idaho
Kentucky
Nevada
North Carolina
Oregon
Texas (engineering)
Utah
Wyoming
To ensure the quality and consistency of the information provided to member boards in a Record, NCEES has employed independent, licensed professional engineers and professional surveyors who have previously served on a member board or an NCEES exam development committee to conduct preliminary reviews of experience submitted by Records applicants. These individuals perform initial reviews of the experience as described by applicants and request additional information or explanation as needed. Once it passes this vetting, the experience is reviewed by a licensed NCEES staff member, who must also endorse the experience as both adequate and progressive before an applicant can proceed. This entire process is done at no charge to the applicant.
With these new measures in place, NCEES now offers licensure candidates the ability to document their requirements for licensure as they satisfy each requirement. Candidates can upload their educational transcripts to their MyNCEES profile, detail experience as it is gained, and then request a final review by NCEES. Once completed, the candidate's Records can be transmitted to one of several member boards for initial licensure consideration by paying the review/transmittal fee of $175. After obtaining initial licensure, the Records holder can request that his or her Records be transmitted to other member boards for comity consideration for a fee of $75 for each transmittal.
This new procedure has been endorsed by many member boards, and now is accepted for initial licensure application by 10 boards, including Florida.
NCEES is committed to using its resources to continuously develop and offer options that aid member boards in the vital job of regulating the engineering and surveying professions. When these enhancements also provide for an improved experience for licensure candidates, we are motivated to work even harder to offer new solutions and options that make the licensure process as seamless as possible.
(Reprinted with permission from NCEES' Licensure Exchange, October 2017 issue.)