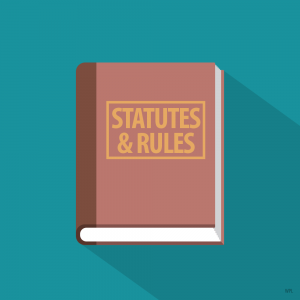 BY ZANA RAYBON, FBPE EXECUTIVE DIRECTOR & FEMC PRESIDENT
A new law goes into effect Oct. 1, 2019, that makes changes – some substantial – to statutes and rules governing Professional Engineers and engineering firms in Florida.
The Legislature passed House Bill 827 during its 2019 regular session, and Gov. Ron DeSantis signed it into law on June 7, 2019. The Florida Board of Professional Engineers is working to update its rules to reflect the changes by the date the law goes into effect.
Here is an overview of upcoming changes required by the new law.
Engineering Technology Degrees
Currently, only graduates with engineering sciences degrees from Board-approved programs are eligible for licensure in Florida. Under the new law, that changes via Section 471.013, F.S.
Graduates with bachelor's degrees in engineering technology from Board-approved programs also will be able to apply for a PE license in Florida once the new law goes into effect.
Decoupling Experience and Exam Eligibility
Florida will join a growing number of states that have decoupled experience requirements from eligibility to take the PE exam. Those who have passed the Fundamentals of Engineering exam will be able to take the Principles & Practice of Engineering exam before completing the years of experience needed to apply for licensure.
The new law moves the experience requirements from Section 471.013, F.S., which covers examinations, to Section 471.015, F.S., regarding licensure.
With the addition of engineering technology degrees comes an update to the experience required for licensure. Applicants with bachelor's degrees in engineering sciences will still need four years of active engineering experience to apply, but those with bachelor's in engineering technology will be required to have six years of active engineering experience.
Additionally, all applicants for engineering licensure in Florida will have to be at least 18 years old.
Engineering Firms
In Section 471.023, F.S., the new law replaces the existing Certificate of Authorization for engineering firms with a free registry. Engineering firms will no longer be required to apply for a Certificate of Authorization and pay a fee. Instead, firms must register their business with the Board and be qualified by a Professional Engineer licensed in Florida.
Plans call for current and active Certificates of Authorization to be rolled over into the new registry, with CA numbers becoming registration numbers. Companies seeking to offer engineering services in Florida will be issued numbers once they have successfully registered with the Board.
Rather than renewing a CA every two years, the qualifying engineer of a firm must notify the Board within 30 days of any changes to information in the firm's initial registration application.
Also, a qualifying engineer who leaves an engineering firm must notify the Board within 24 hours. If the qualifying engineer was the only qualifying agent for the business, the firm may no longer provide engineering services in Florida and must be qualified by another qualifying engineer within 60 days if it wishes to resume offering engineering services. FEMC or the Board may authorize a temporary qualifying engineer for no more than 60 days in order to proceed with incomplete contracts.
A qualifying engineer must notify the Board in writing before engaging in the practice of engineering in the licensee's name or in affiliation with a different engineering firm.
The shift from CA to registration also applies to out-of-state firms seeking to temporarily perform engineering services in Florida, as reflected in changes to Section 471.021, F.S.
Successor engineers
A change to Section 471.025, F.S., redefines the responsibilities of original engineers of record and successor engineers.
The new law requires successor engineers to assume full professional and legal responsibility of engineering documents when assuming an existing project from another engineer. The successor engineer must treat the original engineer's documents as if they were the successor engineer's original product, which includes signing and sealing those documents.
The revision also releases the original engineer from professional responsibility and civil liability for prior work assumed by a successor engineer.
Education Waiver
A change to Section 471.013, F.S., removes a waiver that allowed someone with 10 years of active engineering experience who notified DBPR before July 1, 1984, of their intent to seek PE licensure, and was engaged in engineering work on July 1, 1981, to apply for licensure without meeting the education requirements. That original waiver will no longer be valid after Oct. 1, 2019.
Other Changes that Affect Engineering
The new law adds language to Section 337.14, F.S., that prevents design services and construction engineering and inspection services from being performed by the same entity on projects receiving funding from the Florida Department of Transportation that are administered by a local government entity.
With a change in Section 455.271, F.S., holders of a license issued by Florida that has gone null and void will be able to go through a process to have their license and number reinstated. This allows for a retention of the history of the license and for the licensee to retain the same license number. A revision to Section 471.019, F.S., requires the Board to establish rules for a licensure reinstatement process for Professional Engineers.
The new law expands requirements in Section 553.79, F.S. In addition to new construction, Special Inspectors of Threshold Buildings will be required to inspect repair and restoration projects in which the structural system or structural loading of a building has been modified.
All of these changes go into effect Oct. 1, 2019.