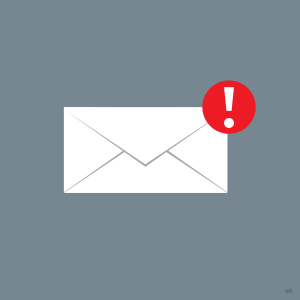 If you didn't receive a notice from the Florida Board of Professional Engineers regarding the current continuing-education audit, it may be because the email address in your Florida license record is wrong.
Around 1,200 PEs licensed in Florida were randomly selected for the audit. Some of those being audited did not respond to the Notice of Audit within 60 days. FBPE's investigator is attempting to contact those who did not respond.
Head over to the Florida Department of Business and Professional Regulation (myfloridalicense.com), then log into your account and confirm that the email address shown in your record is correct. While you're there, check that your mailing address, telephone number, and other information are correct, also.
Florida statutes require that Professional Engineers licensed in the state keep their email address, mailing address, and place of practice up-to-date with the Board. (See Section 455.275(1), Florida Statutes.)
Did you unsubscribe
to FBPE emails?
Please keep in mind that if you have unsubscribed from FBPE emails or newsletters sent via Constant Contact, you may no longer receive important notices from the Board, such as information and reminders about licensure renewal. Please visit the FBPE Email Subscription page to re-authorize FBPE to send you email.
In addition to facing possible disciplinary action, you jeopardize receiving important information regarding your license, renewals, policy/law changes, deadline notifications, receipt of certificate replacements, and much more if you aren't keeping your contact information updated.
Professional Engineers can make changes to their licensure records via two methods: by submitting changes through DBPR's online portal (as outlined above), or by submitting a request to FBPE to have your records updated.
To submit your changes to FBPE, visit the Change Contact Information page under the Licensure section and complete the online form. You can submit changes to your mailing address, phone number, or email address using this form.
When submitting your request to update your records, you must include your full name, license number, old and new addresses, old and new phone numbers, and old and new email addresses.
For those individuals needing to change their name, you must submit a copy of a marriage certificate, divorce decree, or court order, along with the Duplicate Certificate Form. There is no fee associated with name changes. The form can be found on the Change of Status & Other FBPE Applications page under the Licensure section.
In addition, we recommend that you add the Board's domain name — fbpe.org — to your email safelist. All correspondence from the Board will be emailed using that domain.
If you have any questions, please contact the Board's office at (850) 521-0500.