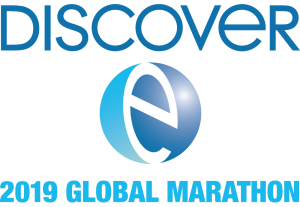 DiscoverE kicks off the 2019 Global Marathon For, By, and About Women in Engineering & Technology at noon EST Wednesday, March 6, with the first of five live weekly online events.
According to DiscoverE, the Global Marathon engages women — and those who support them — in a unique opportunity to learn and receive actionable career advice. The Global Marathon connects professionals and college students, offering the opportunity to meet virtually and share stories about personal, educational and professional challenges and successes. The event is also a terrific opportunity to organize watch parties by bringing together colleagues, peers, and friends to network, discuss, and learn from the ideas and information presented each week.
The first online forum will focus on "Strategies to Fill Your Confidence Gap," and, as with the other events, will feature leading female engineers, executives, professors, scientists, and inventors.
Subsequent forums will cover:
Authenticity in the Workplace (March 13)
Mentoring and Networking (March 20)
Work/Life Blend (March 27)
Cultural IQ (April 3, Global Day of the Engineer).
You can view a full agenda on the DiscoverE website. You can register here. There's also a Facebook page for the Global Marathon.
The events are free and available world-wide. They will be accessible via computer, tablet, or mobile phone. Events will be webcast live, and rebroadcast at noon India Standard Time on Thursdays with a live Q&A.