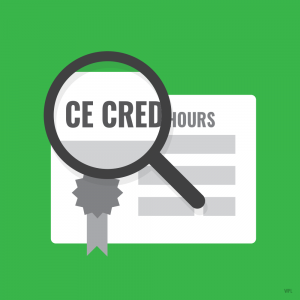 After each license renewal period, Professional Engineers licensed in Florida may be subject to a random audit to confirm that they have completed their required continuing education.
Florida PE licenses are valid for two years, beginning March 1 of each odd-numbered year — for instance, March 1, 2021, through Feb. 28, 2023.
PEs are required to complete 18 hours of continuing education during that two-year period, or biennium, in order to renew their license.
When renewing your Florida PE license, you legally attest to completing those CE hours before the end of that renewal period on Feb. 28.
To ensure that Florida PEs have completed their continuing-education requirements by that date, 3 percent of PEs are randomly selected for auditing after each renewal period. If you fail the audit, you are automatically re-audited the next period.
Under Rule 61G15-19.004, Florida Administrative Code, penalties for a first violation for failing to complete your CE courses — in addition to the costs of the investigation — can range from a Reprimand and a $1,000 fine to a one-year suspension, a two-year probation, and a $5,000 fine.