BY SCOTT DRURY, PE, FBPE Chair (2022)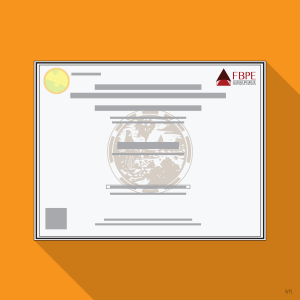 A few weeks ago, a former co-worker of mine, Bricey Rhodes, passed away. Bricey, who received his Professional Engineer license in 1965, had a license number in the mid-7,000s.
I remember the first time I worked with Bricey and had to put his license number on a document. I asked, "I only see four digits, what is the fifth number in your license?" Pretty soon, I realized that fifth digit was a zero that preceded the rest of the numbers.
Bricey worked as a PE for more than 45 years and was greatly respected in the industry. I always appreciated having a chance to work with him. He is also the only PE that I have ever known that had only four digits in his license number.
This got me thinking about how engineering licensure has changed since Florida began issuing licenses in 1917.
A friend of mine recently received his engineering license with a number in the low 93,000s. So, in the past 105 years, there have been more than 93,000 licenses granted to Professional Engineers serving Florida. Even as I write this article, more licenses numbers are being issued.
Some people might do some quick math and figure out this would be an average of almost 900 licenses a year. To me, it is interesting to see how the rate has changed over the past 105 years.
When Bricey received his mid-7,000s license number in 1965, the average number of licenses issued between 1917 and 1965 was about 155 a year.
Between 1965 and 2009, when I received my license number in the upper-69,000s, the average was a little more than 1,400 new licenses per year. In the past 12-and-a-half years, there have been about 24,000 new licensees in Florida, which averages more than 1,900 a year (about 160 a month, or about 5 a day).
Advances in technology (such as computers and the internet) and increased access to higher education have been major factors in the increase in engineering licensure. The change by the Legislature in 2019 to the Engineering Practice Act (Chapter 471, Florida Statutes) allowing people with engineering technology degrees to be eligible for licensure in Florida has also been a recent contributing factor.
I really enjoy being a Professional Engineer and getting to serve the people of Florida. I am also excited to see that more people each year are wanting to be Professional Engineers in this great state.
At some point in the next few years, we are going to pass 100,000 licenses issued to Florida engineers. I imagine what it will be like 20 to 30 years from now, and if a young engineer will ever ask me, "What is the sixth digit in your license?"
Scott Drury, PE, of Tallahassee, is a principal owner at H2Engineering, which he joined in 2007. In addition to being a licensed Professional Engineer in both mechanical and fire protection engineering, Mr. Drury is also a commissioning authority, certified firestop inspector, and LEED-accredited professional. He served as FBPE vice chair in 2021, as chair for both its mechanical rules and fire protection rules committees, and was on its Probable Cause Panel.