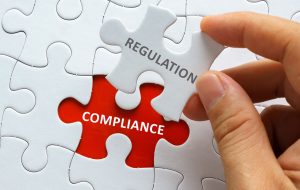 The board remains active when it comes to updating and revising Florida's engineering practice rules. The goal of the board's efforts is to remain current with changes in Florida's laws, changes in our profession and changes in technology while also remaining responsive to Florida's licensed professional engineers. This article is intended to highlight some of the more recent changes and updates. Please keep in mind that it is each licensee's responsibility to keep current and maintain compliance with all applicable changes.
The most recent updates going into effect in 2017 include:
61G15-35.003 Qualification Program for Special Inspectors of Threshold Buildings, was revised to reflect the fact that the application was revised. The requirements to qualify remain but we now have a new application.
Previous revision worth mentioning again include:
61G15-19.001, Grounds for Disciplinary Proceedings, was revised to specify that renewal of the PE license without having completed the required Continuing Education (CE) hours is a violation for which a licensee could be disciplined.
61G15-23.001, Seals, was updated to add the requirement that the applicable edition of the Florida Fire Prevention Code should be identified in engineering documents, where applicable.
61G15-23.005, Electronic Sealing, was updated to clarify there are two different processes for signing and sealing electronically transmitted engineering documents.
61G15-30.003, Minimum Requirements for Engineering Documents, was revised to delete the requirement that the Engineer of Record (EOR) specifically list each and every standard, code, ordinance, rule, etc., that the documents comply with, instead creating the presumption that the engineering documents comply with all applicable codes, unless an exception is identified on the documents.
Currently the board committee on Continuing Education is reviewing a portion of Chapter 22 concerning continuing education. All of the FBPE's meetings are open to the public with notices posted on the board's website.