ENDORSEMENT APPLICATION REQUIREMENTS & PROCESS
An applicant who holds a valid license to practice engineering in another state may apply for licensure by endorsement (comity), if they meet the current criteria/requirements listed in Chapter 471.015, F.S., Licensure and Rule 61G15-20.0015, F.A.C., Application for Licensure by Endorsement.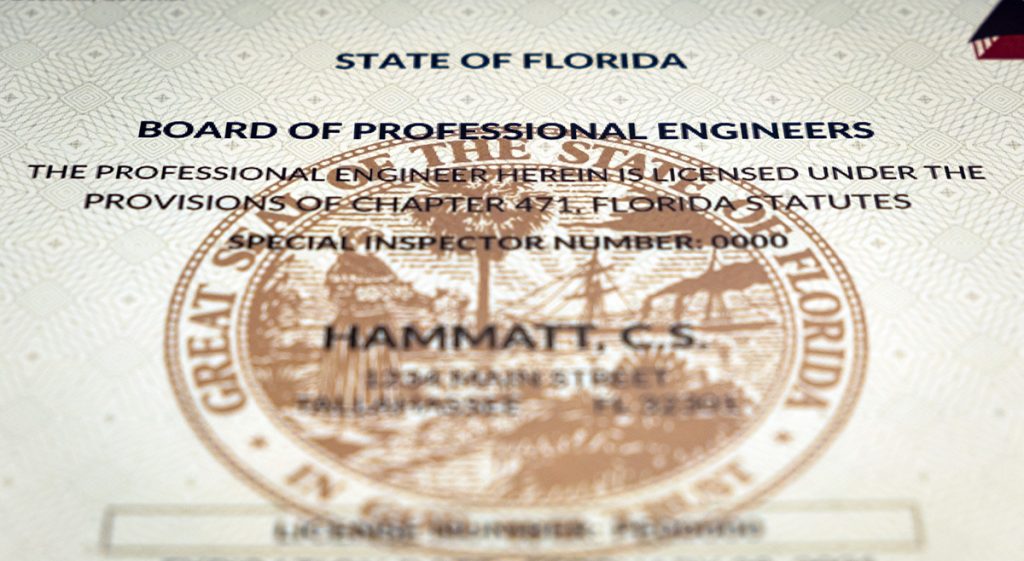 The Board will not issue a license by endorsement to any applicant who is under investigation in another state for any act that would constitute a violation of Chapter 471, F.S., or Chapter 455, F.S., until such time as the investigation is deemed complete and disciplinary proceedings have been terminated.
An applicant for licensure by endorsement, who previously held licensure in Florida and whose license became null and void because of non-renewal, must meet all current requirements for initial licensure. Such applicants, if otherwise eligible, shall be subject to disciplinary sanctions as a condition of licensure if it is demonstrated that they practiced engineering during any period their license was delinquent and/or null and void.