OUTDATED INFORMATION
The information presented on this page, specifically related to Certificates of Authorization, is outdated. A change in Florida statutes in 2019 did away with Certificates of Authorization, replacing them with a free registry. For more information, please see the Engineering Firms page. This article remains online because of Florida Sunshine laws.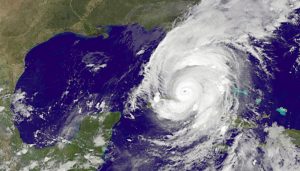 BY ANTHONY J. FIORILLO, PE, SI, CGC, FBPE CHAIR (2017)
Welcome to fall! If you are like me, you are ready for cooler weather, the start of the holiday season, and the end of hurricane season!
Hurricane Irma pounded the state with high winds, storm surges, and torrential rains leaving approximately 6.2 million homes without power (some for weeks), ripped off roofs, flooded streets, halted flights, canceled quite a number of football games, and sadly left quite a number of people dead. It is estimated that the storm did approximately $20 to $40 billion in damage to insured property. I think we can all agree Irma was a real female dog!
The old adage says that hindsight is 20/20, so let's take a look at a few lessons learned so that we can be better prepared for the next one. First and foremost, if instructed to evacuate, then get out of Dodge! Second, storm tracks change. I spoke with a number of people, including my sister-in-law, on the west coast of Florida who thought they were in the clear as the storm began shifting east. Lo and behold, Irma tracked along the west coast, wreaked havoc, and left many without basic supplies. Always be prepared!
The Federal Emergency Management Agency (FEMA) recommends that all Americans have basic supplies on hand in order to survive for at least three days. However, the agency recommends that each individual consider where they live and the unique needs of their family. Have a plan for each of the different types of emergencies that may happen. Make sure to purchase supplies, generators, and gas early. Keep plenty of water, canned and/or freeze-dried food on hand. A manual can opener is always a good idea. Propane grills are great for cooking when power is out. You can purchase portable grills with mini propane canisters at your local sporting or camping store. FEMA also recommends battery-powered or hand-cranked flashlights and radios with the NOAA weather radio station at the ready; first-aid kit; moist towelettes, garbage bags, a five-gallon bucket, and plastic ties for personal sanitation; hand sanitizer; and one gallon of water per person per day, etc. For more information, please read FEMA's Emergency Supply Checklist.
The clean-up is in full swing and will continue for quite some time. Crews from across Florida and the Southeast will be clearing trees, restoring power, etc. Engineers and other professionals are investigating and inspecting structures and bridges to make sure they are safe to occupy or cross. While there is a tremendous need for engineers following disasters, these engineers must be licensed. Section 471.021, Florida Statutes, allows for issuance of a temporary license to practice engineering in the state; however, this license is only good for one project for a period not to exceed one year. This same stipulation applies to a temporary Certificate of Authorization for engineering firms. For more information on licensure, please see Certificate of Authorization under the Licensure section of our website.
Puerto Rico, the U.S. Virgin Islands, and many other Caribbean islands will also need extensive help in their clean-up and rebuilding efforts. Before working in these areas, I highly encourage you to look into local licensing requirements. To learn more about licensing requirements in Puerto Rico, please see estado.pr.gov/en/engineers-and-surveyors/. For information in the U.S. Virgin Islands, please see dlca.gov.vi.
Should you have any questions about licensure in the state of Florida or have questions pertaining to other matters, please email board@fbpe.org.
To view a listing of upcoming meetings, you may access the calendar on the Board's website.
All the best,
Tony