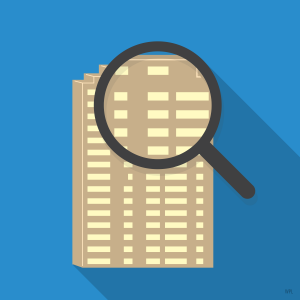 BY Robert Sprehe, PE, SI
"It fell just like I a house of cards," said one eyewitness of the deadly collapse of the Harbour Cay Condominium in Cocoa Beach in 1981.
While under construction, the five-story, flat-plate, reinforced-concrete building failed while concrete was being poured for the roof slab, killing 11 workers and injuring 23 others. Florida's Threshold Inspection Law was created in response to the finding of engineering and construction problems, which resulted in the tragic accident.
As a structural engineer in Gresham Smith's Building Engineering market, I specialize in what is known as "threshold" building inspections. If you're wondering: "What on earth is a threshold building inspection and why should I care?" then read on.
In this article, I shed some light on threshold building inspections — a unique service in Florida. This service not only brings value to clients but also the general public by offering additional project oversight in an attempt to help avert construction disasters such as the Harbour Cay Condominium collapse, Florida's worst construction disaster to date.
Threshold Building Inspection 101
Excuse me for getting technical here, but Chapter 553.71, Florida Statutes, defines a threshold building as any structure greater than three stories or 50 feet in height, or has an "assembly" occupancy classification that exceeds 5,000 square feet and an occupant content of greater than 500 persons (the latter applying to venues such as churches, gymnasiums, and conference centers).
Simply put, if the building is tall or holds a lot of people, by law, a threshold building inspector is required to inspect its structural elements during construction to ensure compliance with the permitted construction documents. A list of the structural elements, as well as non-structural elements, that require inspection can be found in the Florida Building Code, which is based on the International Building Code.
Threshold building inspections are performed by a state-certified Special Inspector (SI), yours truly, or a duly authorized representative of the certified SI. The term threshold inspector is simply another designation given to a Florida-certified Special Inspector who performs inspections on threshold buildings. (The titles of Special Inspector and Threshold Inspector are commonly used synonymously in Florida.)
As a Florida-certified Special Inspector, I am tasked with performing structural inspections, as well as maintaining inspection and deficiency logbooks, and reviewing all inspection and testing reports. Additionally, before, during, and after a project, I must effectively communicate between four different entities: the owner, the structural engineer of record (SER), the city or county, and the general contractor. This flow of communication is vital because it can affect the project schedule.
Who Are You?
So, with the aforementioned in mind, let me dig a little deeper into the importance of the SI's responsibility on a construction project by answering four key questions that I am often asked.
Who do you work for?
As the SI, I am hired directly by the fee owner of the project via a standalone contract. Therefore, the owner, or owner's representative, must be informed on a regular basis of the progress of my work because they are, after all, signing my check.
Who defines your scope of work?
The structural engineer of record is required to specify the project as a threshold project, based on the criteria previously mentioned. The SER then lays out a special inspection plan that is included in the final permitted construction documents, which lists the structural elements I am required to inspect.
So, communication with the SER is key if deficiencies are discovered, or if field conditions require modification.
Who qualifies you to perform your scope of work?
Aside from being certified by the state as an SI, I have to be approved by the local jurisdiction — whether it's the city or the county — to perform threshold inspections in that particular municipality. I must verify that the work being performed on-site by the contractor is in compliance with the permitted construction documents on record with the local building department.
So, basically, I am their eyes for all items on the special inspection plan.
Who schedules your services on the construction site?
That lucky winner is the general contractor, whom I remain in constant communication with as my threshold inspections are dictated by the construction schedule. The general contractor plays a key role in the process, as they are the first to be notified if any deficiencies are found during my inspections.
Why I Care
In my opinion, the most important aspect of my involvement as the threshold inspector is to aid in the oversight of the project to provide an extra layer of safety.
As part of the "Engineer's Creed," a professional engineer pledges to uphold the public welfare above all other considerations. And I'm ever mindful of this promise when it comes to what I do — whether it's inspecting a patient tower, the foundation system of an automated people mover, or an airport terminal building.
At the end of the day, a threshold building inspection not only provides oversight for the structural integrity of a building throughout the construction process, but also helps increase the quality of the entire structure, both in its parts and as a whole. And that is why we care — and why you should care, too.
Robert Sprehe, PE, SI, is a senior structural engineer and certified threshold inspector in Gresham Smith's Building Engineering market, with 15 years of experience.
Originally published in the Florida Engineering Society Journal, Copyright 2019, Journal FES. All rights reserved.