BY SCOTT DRURY, PE, FBPE Chair (2022)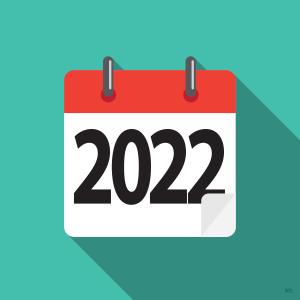 Happy New Year from the Board! I hope you are looking forward to 2022 as much as I am. The past two years have been full of personal and professional challenges for everyone. We have all learned to adapt to things in ways we never thought we would have to do.
First, I would like to express my gratitude to Kevin Fleming, PE, for serving as chair of the Board for the past year. Mr. Fleming was appointed to FBPE in 2015, has served as the vice chair for three separate years, continues to chair and serve on various Board committees, and as Board chair, provided leadership through a second year of virtual meetings.
Second, I would like to thank the Board members for your continued service and dedication to the people of Florida. Even while we were at reduced capacity for several years, it never felt as if we slowed down, since we maintained the same active and productive schedule that we always did. Now that many of the vacant seats were filled this past year, our Board is almost back to full strength and has increased energy and efficiency to continue our service.
Third, I would like to thank everyone at Florida Engineering Management Corporation, under the leadership of Executive Director Zana Raybon. FEMC is the administrative and enforcement organization for the Florida Board of Professional Engineers and provides all the services to Florida-licensed engineers that the Department of Business and Professional Regulation provides to licensed professionals in other professions. FEMC continues to provide an exceptional level of service to licensees and the Board.
To everyone else, I know this new year will be full of challenges again, but I am hopeful that we will all persevere through these with determination, humility, and grace. For some of you, this new year may be a return to the "old normal." For others, this could be another year of the "new normal." Yet, for others, it could be a hybrid of the old and new. That's why I greet you with a "Welcome back to the new normal!"
Speaking for myself, I am very excited about returning to in-person Board meetings. In December 2021, we had our first in-person meeting since February 2020. In 2022, all regularly scheduled Board meetings will be in person, with committee meetings to be held virtually.
While Zoom has been and will continue to be a resource, there is something about being able to converse back and forth with others in the same room. I am not just talking about discussions between Board members, but also being able to converse with you, the licensees.
We understand that appearing before the Board is a big deal, especially when it comes to a matter that affects your livelihood. Whether your appearance before the Board is related to a licensure application, a disciplinary hearing, or concerns you have related to the practice of engineering in Florida, we take each individual matter seriously and believe interacting with you in person at a Board meeting is the best way to provide this individual attention without the distractions and technical challenges.
In the coming year, the Board will continue to serve you to the best of our abilities. We will continue to create meaningful rule language to remove unnecessary or overly restrictive rules, review the qualifications of applicants for licensure, and protect the health and safety of Florida's residents and visitors.
Scott Drury, PE, of Tallahassee, is a principal owner at H2Engineering, which he joined in 2007. In addition to being a licensed Professional Engineer in both mechanical and fire protection engineering, Mr. Drury is also a commissioning authority, certified firestop inspector, and LEED-accredited professional. He served as FBPE vice chair in 2021, as chair for both its mechanical rules and fire protection rules committees, and was on its Probable Cause Panel.