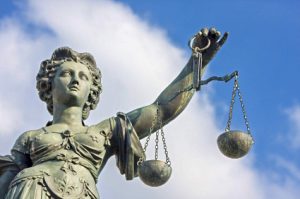 As provided in Section 455.227(1)(t), Florida Statutes, Grounds for Discipline; Penalties; Enforcement, all FBPE licensees are required to report in writing to the Board within 30 days after the licensee is convicted or found guilty of, or entered a plea of nolo contendere or guilty to, regardless of adjudication, a crime in any jurisdiction. Failure to timely report will result in disciplinary action being taken against the licensee.
To report this information to the Board, email FBPE/FEMC Lead Investigator Wendy Anderson at wanderson@fbpe.org. You must include your name, license number, the date of the conviction, what you were convicted of or the charge to which you pled guilty, along with any sentencing information (if that is available upon reporting). You may also mail this information to the Board office at:
Florida Board of Professional Engineers
ATTN: FBPE/FEMC Investigator
2400 Mahan Dr.
Tallahassee, FL 32308
If you have any questions and would like to speak to someone in our Legal Department, call (850) 521-0500, ext. 119.
You can read the above mentioned statute in its entirety at www.leg.state.fl.us/Statutes, or to view all the laws and rules as they relate to the practice of engineering, refer to the Statutes and Rules page under the Legal section of our website.