BY WILLIAM BRACKEN, PE, SI, CFM
On Sept. 10, 2017, Hurricane Irma made U.S. landfall in the Florida Keys as a Category 4 hurricane, with sustained winds of 130 mph. After crossing the Lower Keys, the storm then made a second landfall in Marco Island, where it began traveling up the center of our state, ultimately exiting into Georgia between Jacksonville and Tallahassee. In its wake, Hurricane Irma left a large portion of our state without power, other portions dealing with record flooding, and still other portions dealing with significant wind damage.
With so much of our state impacted, the harder-hit communities were forced to seek outside assistance assessing their damage and determining whether their buildings could be safely reoccupied.
When assessments are not performed in a rapid fashion by properly qualified individuals, residents can and most likely will reoccupy potentially unsafe buildings. Faced with that knowledge, the harder-hit communities sought assistance from those within our industry. In response, the Florida Building Officials Association in conjunction with the National Council of Structural Engineers Associations' (NCSEA) Florida chapter (FSEA) provided more than 40 professionals, engineers, and code officials, trained in performing Post-Disaster Damage and Safety Assessments.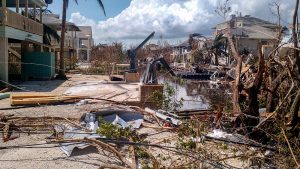 Within 48 hours of landfall, 84 NCSEA members from across the country volunteered to provide assistance. Of those, 22 were actively deployed. These engineers were partnered with code and safety officials who worked within seven municipalities over a three-week period assessing thousands of structures.
The key to preventing residents from reoccupying unsafe buildings is to ensure that appropriate damage and safety assessments are performed rapidly. Currently, two organizations – NCSEA and the International Code Council (ICC) – are working to help train professionals to perform these assessments. The training that is delivered focuses on the Applied Technology Council's (ATC) safety evaluations, specifically, here in Florida, the ATC-45, titled Safety Evaluation of Buildings after Windstorms and Floods.
These safety evaluations were developed for the purpose of evaluating damage to buildings resulting from hurricanes, tornadoes, and floods. This manual was developed following the hurricanes of the 1990s, which included Hurricane Andrew, Hurricane Fran, and Hurricane Iniki. This document serves as one of the foundational elements for ICC's Disaster Response Inspector program and NCSEA's Structural Engineers Emergency Response (SEER) program.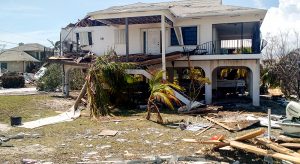 For small-scale events, local building departments are often able to conduct these assessments using their own personnel. However, in large scale events, local building departments are unable to meet the demand. For this reason, FSEA (NCSEA's Florida delegate) is working with ICC to train and certify qualified professionals throughout the state of Florida so they can perform post-disaster damage and safety assessments.
In addition, a credentialing process has been developed at a national level whereby properly qualified, trained, and certified volunteers can be prequalified. Once prequalified, those individuals can be added to a list by ICC and NCSEA. By properly training and pre-qualifying volunteers, a pool of individuals will exist to assist locals and building officials to help jump start recovery.
For more information or to become a properly trained non-emergency professional volunteer to assist with post-disaster damage and safety assessments, contact NCSEA's SEER Committee at ncsea-seer.com, ICC training at iccsafe.org, or ICC's Disaster Response Network at iccsafe.org/about-icc/safety/icc-disaster-response-network-2/.
(Photos courtesy of Bracken Engineering)
William C. Bracken, PE, SI, CFM, is a licensed Professional Engineer and Special Inspector in Florida, and is the president and principal engineer for Bracken Engineering, located in Tampa. Mr. Bracken has served on the FBPE Board since 2012 and served as Board chair for the years 2015 and 2016. He also served as the FBPE's vice chair for the years 2013 and 2014.