BY SCOTT DRURY, PE, FBPE Chair (2022)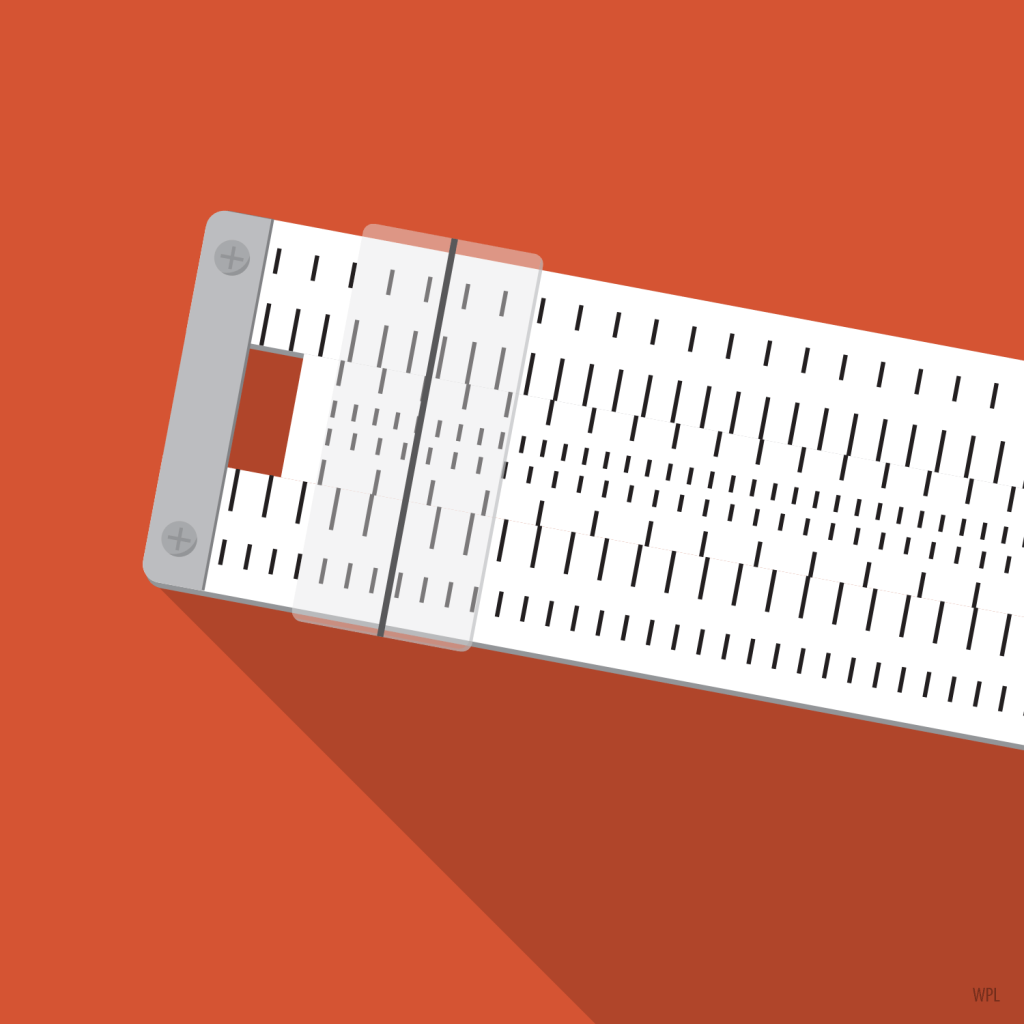 I like to collect used books that have a story behind them. The books might not be worth much money, but the stories are priceless to me. My collection includes an assortment of different subjects, such as a Presbyterian hymnal from 1847, Naval Academy textbooks from my wife's grandfather, and various engineering references.
About three years ago, one of my former coworkers gave me a collection of books that he had kept at his desk for more than 20 years. This collection included an eight-volume Cyclopedia of Mechanical Engineering from 1913 and a two-volume Appleton's Cyclopedia of Applied Mechanics from 1883. Inside one of the volumes was a letter to an engineer from April 1919. How cool is that!
I think it is important to know where we came from as we look to the future. Not that we need to dwell on the past, but there are valuable lessons that we can learn from it.
I am always amazed as I carefully flip through the pages of these old engineering books. Someone figured out the foundations of my engineering knowledge, and they wrote it down and illustrated it in a book so that I could learn it. These people really understood how these concepts worked and did not rely on computer software. Can you imagine doing all calculations by hand, without the use of a calculator or a computer? Or, what if you were the one who developed the charts and tables in the codes and standards we use today?
Nowadays, we talk about having to do something by hand as "the long way." But, for these people, it was just "the way." We get to stand on their shoulders as we do our engineering work.
What if these engineers of old did not figure out new and resourceful ways to do their work but were held to the same fast-paced schedules and constant requests for changes that our clients ask from us today? What if engineers today were not as worried about keeping up with production and had the opportunity to delve into the fundamentals and to develop more efficient ways to do their work.
Some older engineers are stuck in the ways they have always done things and have no interest in learning new ways, even if these might be easier and more efficient. Meanwhile, some younger engineers are so reliant upon technology that a true understanding of the fundamentals is missed. Both types of engineers can have successful careers. However, finding the right balance of understanding, experience, and technology is key to keeping up with the demands of today.
Rule 61G15‐30.008, Florida Administrative Code, says: "The engineer shall be responsible for the results generated by any computer software and hardware that he or she uses in providing engineering services."
The point here is that the engineer is always responsible for the engineering results, whether they are done "the long way" or by use of technology. Those that are using technology need to thoroughly understand the methods behind the calculations and should be able to defend their engineering decisions based on those results, just as if they were done by hand.
This reminds me of a song called Guitar Shopping by one of my favorite songwriters, David Wilcox. In this song, a boy wants to learn to play the guitar. So, he buys an old guitar because he figures the guitar already has a life full of music and that experience will help him. The guitar is not easy to play, but that's how he learns to play. As he gets older, he starts buying new guitars that are easier to play. He says he still likes "the look of road-wear, but the roles have been reversed." While the old guitars are classics and have their own stories, after all this time, he now has his own stories and experiences in his life of music.
I think this has a similar application in the practice of engineering. When we begin our engineering careers, we should make sure we understand and apply the principles and look to those with more experience to help guide us, even if we need to do some things "the long way." But, as we gain more experience and really understand the application of engineering in practice, then we can use some other tools that help improve our efficiency.
As I said earlier, it is important to know where we came from and where we are going. Engineers have a long history of solving problems through the practical application of engineering fundamentals, although there are different methods and technologies that are used to do this. We need to be able to embrace new technologies while holding firm to our understanding and application of engineering fundamentals.
Scott Drury, PE, of Tallahassee, is a principal owner at H2Engineering, which he joined in 2007. In addition to being a licensed Professional Engineer in both mechanical and fire protection engineering, Mr. Drury is also a commissioning authority, certified firestop inspector, and LEED-accredited professional. He served as FBPE vice chair in 2021, as chair for both its mechanical rules and fire protection rules committees, and was on its Probable Cause Panel.