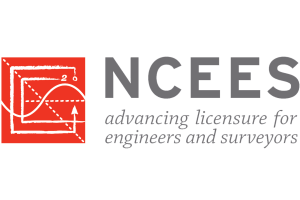 BY KENNETH TODD, PE, FBPE CHAIR (2019)
In August, several FBPE members and I attended the 2019 annual meeting of the National Council of Examiners for Engineers and Surveyors (NCEES) in Washington, D.C. All state and territorial engineering and surveying boards are members of NCEES. As a reminder to all, NCEES was formed in 1920 to promote licensing of engineers with the understanding that licensing of competent individuals helps protect the public from the practice of engineering by unqualified individuals, who potentially could place the public at direct risk of harm.
This article serves to update Florida engineers on what other states have been doing and what potential changes by NCEES could be forthcoming to the Model Law that state and territorial engineering boards may review when contemplating revisions to their own rules.
NCEES is looking to accomplish three things:
Complete the transition to computer-based testing (CBT) of all PE licensure examinations as quickly as possible;
Encourage mobility of engineering licenses by having states increase their ability to issue licenses through comity to applicants from other states or territories wherever possible; and
Have all states and territories recognize engineering technology degrees as a pathway to licensure.
So, what is NCEES doing to try to accomplish these goals?
NCEES has numerous committees working to convert all exams for the various PE disciplines from pencil and paper to CBT by 2024. FE exams have already converted to CBT. CBT for most PE exams will be held year-round at approved testing centers. Results will be available to examinees within seven to 10 days. The exams will be taken on computer with different formats available for test questions, such as multiple choice, multiple select points, click on a spot or area of a drawing to answer the question, drag & drop, and drag tokens onto a drawing. There will still be some fill-in-the-blank questions. Examinees must use an approved calculator; all reference materials will be supplied via a website. The tests are still considered eight-hour exams, and the examinee can use all eight hours to take the exam. However, if they take a break, they must turn in part one of the exam before starting part two.
The nuclear, environmental, and chemical engineering exams are now CBT. The following CBT exam transition schedule is set for the other disciplines:
Petroleum engineering exam will start October 2019;
Mechanical engineering exam in April 2020;
Fire protection, industrial, and systems engineering exams in October 2020;
Electrical engineering exam in 2021;
Architectural engineering and naval engineering exams in 2022;
Civil engineering exam in 2023; and
Structural engineering exam in 2024.
It should be noted that disciplines with fewer examinees will be offered only once a year.
Regarding structural engineering, some states and territories have a structural engineering designation. Licensing of structural engineers has usually centered on the term "significant structure," which means something different to each state or territory, and there has been no resolution to date. NCEES plans to create a committee to discuss this designation.
NCEES is encouraging state and territory engineering boards to do what they can to increase mobility of licenses. The NCEES Board of Directors understands that state and territory engineering boards can only do what their legislatures allow them to do. However, they believe it is good for the profession and the public to increase mobility of licenses.
Historically, applicants with engineering degrees accredited by the Engineering Accreditation Commission (EAC) of the Accreditation Board for Engineering and Technology (ABET) were the only degrees allowed to sit for the PE exam. There has been a trend by states in the past decade or so to also allow applicants with engineering technology degrees to sit for the PE exam. Engineering technology programs may be accredited by an associated entity: ABET's Engineering Technology Accreditation Commission (ETAC).
NCEES also believes that engineering technology degrees obtained from programs accredited by ETAC/ABET are a viable pathway to licensure. Only 15% of PEs have historically come from an ETAC/ABET program. Many states continue to discuss putting this in the Model Law without changing the criteria for a Model Law engineer. To date this has not occurred. Currently, each state is left to accept or reject engineering technology degrees.
In case you were unaware, the Florida Legislature passed a law earlier this year (Chapter 2019-86, Laws of Florida) that revises Chapter 471, Florida Statutes, the engineering registration law, to now allow PE applicants with engineering technology degrees to sit for the PE exam if they meet the minimum criteria spelled out in the FBPE rules. The FBPE spent this summer rewriting the rules in Chapter 61G15, Florida Administrative Code, to address the new law.
Law Enforcement Forum
Additionally, during the NCEES annual meeting, a Law Enforcement Forum was held, with approximately 100 in attendance. Forum participants were presented with two actual legal cases, each from a different state, that potentially could impact the way laws and rules in other states or territories are interpreted.
The first case discussed was Express Oil Change, LLC v. Mississippi Board of Licensure for Professional Engineers and Surveyors. The details, history, and outcomes of the case were presented by the Mississippi Attorney General's Office.
This case looks at the question of how far a board can and should go in issues of protected titles. An oil change company used the title "tire engineer" for its technicians who changed tires as part of its service. The Mississippi Board felt the title was misleading in the nature and technical expertise of the service the public was receiving. Although a U.S. District Court initially ruled in the Board's favor, the decision was later overturned by the 5th Circuit Court of Appeals.
A second presentation was made by the Oregon Board counsel regarding Mats Järlström v. the Oregon State Board of Examiners for Engineering and Land Surveying. This case looked at efforts to protect the term "engineer" while also preserving First Amendment rights.
The forum also discussed several topics including regulation of conduct, what affect criminal history has on licensure, and engineers practicing beyond their level of competence and areas of experience. It also included an interesting discussion about expungement, and when engineers should be permitted to purge discipline from their professional records.
Finally, several states announced programs they have implemented to enhance the professional practice of engineering disciplines. For example, Rhode Island has developed cross-discipline responsibility guidelines and provided them to local building officials. Kansas has developed core competency criteria for fire protection. Alabama provides training to building department plan reviewers. Alaska has developed a guidance memo they give to building officials; and Illinois has developed a manual for code enforcement of building design.
Kenneth Todd is a licensed Professional Engineer in Florida. He recently retired as water-resource manager for Palm Beach County and plans to begin consulting. Mr. Todd is serving his second term on the Florida Board of Professional Engineers and has been Board Chair since December 2017.