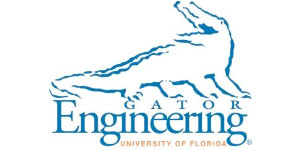 The University of Florida College of Engineering was established in 1910 with undergraduate programs in civil, electrical and mechanical engineering. Graduate programs were added in 1928. Founding Dean John R. Benton served until 1930.
Dean Joseph Weil served as dean from 1937 until 1963. Weil guided the College through two and a half decades of tremendous change, including a post-war enrollment surge and the creation of the Engineering & Industrial Experiment Station, which laid a foundation for the College's commitment to research today. In 1973, Wayne H. Chen became dean.
He tripled enrollment and dramatically increased research funding during his 15-year tenure. Beginning in 1988, Dean Winfred Phillips led the College into a new era of expanded research programs and top-quality engineering education. Pramod Khargonekar served as dean from 2001 until 2009.
Under his leadership, the College created and subsequently named the J. Crayton Pruitt Family Department of Biomedical Engineering, established numerous research collaborations resulting in the creation of centers and institutes, and overhauled its distance-education programs with the launch of UF EDGE.
Now led by Dean Cammy Abernathy, Gator Engineering is an interdisciplinary, collaborative research powerhouse committed to training the next generation of engineering leaders.
The College of Engineering is the largest professional school, the second-largest college and one of the three largest research units at the University of Florida. The curricula is designed to produce highly skilled engineers and provide each student with a broad range of degree and career choices.