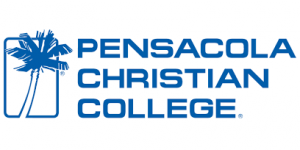 Pensacola Christian College is a private, non-profit liberal arts college located in Pensacola. Founded in 1974, PCC offers over 80 programs of study ranging from associate to doctoral degrees. In both undergraduate and graduate programs, PCC's goal is to produce Christian leaders who are knowledgeable, articulate, moral, dedicated to excellence, and committed to serving Jesus Christ as they learn to influence the world by applying biblical principles in their chosen field and daily life.
The baccalaureate degree in engineering is accredited by the Engineering Accreditation Commission of ABET and is offered through the Engineering and Computer Science Department in the division of Arts and Sciences. Concentrations in either electrical or mechanical engineering are available in this general engineering program. Engineering laboratories provide experience in areas such as solid modeling and 3D printing, circuits and instrumentation, electronics, machine design, and vibrations. Students within 12 months of graduation and alumni who take the NCEES FE exam register in the category of General Engineering and take the Electrical and Computer exam or the Mechanical exam.
For more information, please visit Pensacola Christian College Engineering and Computer Science Department.