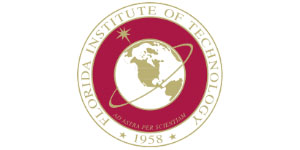 The mission of the Florida Institute of Technology's College of Engineering is to educate engineers and scientists who will be entrepreneurs or future leaders of industries, governments and academia; pursue knowledge, truth and excellence in a student-centered academic community characterized by shared values, unity of purpose, diversity of opinion, mutual respect and social responsibility; discover knowledge through research; enhance Florida Tech's position as an independent educational institution that serves local, state, national and global constituencies; and continually improve the quality of its academic programs through assessment, innovation and a commitment to excellence.
The College of Engineering includes seven departments, the Human-Centered Design Institute and the School of Computing. The departments in the College of Engineering are chemical engineering, civil engineering, computer sciences, electrical and computer engineering, engineering systems, marine and environmental systems, and mechanical and aerospace engineering.
The School of Computing houses the computer information degree programs both on campus and online.The College of Engineering supports many research centers and laboratories and these centers and laboratories serve to encourage collaborative research activities involving faculty and students from different programs within the college and across colleges.To find out more about FIT's College of Engineering an its programs, you can go to their website at 
http://coe.fit.edu/.