ABOUT THE
FBPE MOBILE APP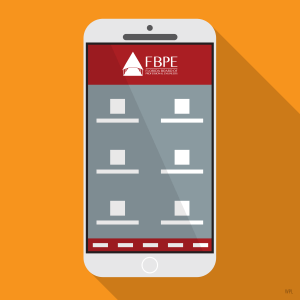 The Florida Board of Professional Engineering's mobile app puts important information regarding Professional Engineers just a click away.
We've been busy re-engineering our mobile app to make it cleaner, more responsive, and easier-to-use. The revised FBPE App is available in the Apple App Store and the Google Play Store.
With the new FBPE App on your smart phone or tablet, you can find information on:
Public records requests,
Licensure application and renewal,
Continuing education,
Unlicensed activity,
Disciplinary actions,
Latest news,
Upcoming FBPE events,
And more.
The Florida Board of Professional Engineers is established under Chapter 471, Florida Statutes, and is committed to protecting the interest of public health and safety by properly regulating the practice of engineering in Florida.